Description Item
Fallout 4 Vault Boy Cog Decal: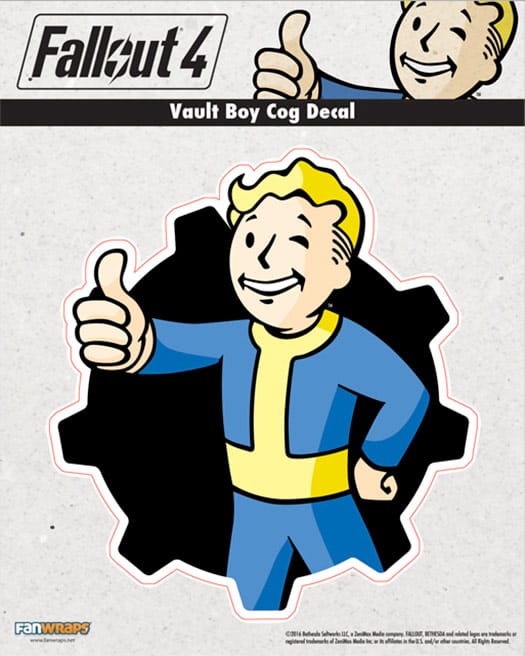 Includes:
-Vault Boy Cog Decal (6″x7.5″)
Singles:
Fanwraps Minis are a downsized wrap option for fans who want to share their fandom at a more subtle level. Mini wraps may be applied to any automotive surface just like our larger wraps. The options are endless with these easy to apply graphics.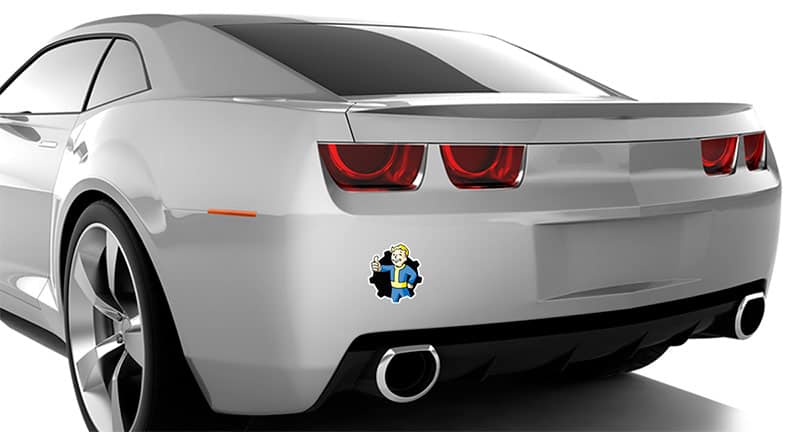 Features:
DIY Installation, Automotive grade materials, UV & Water Resistant, Won't damage your vehicle, Clean Removability

Note: Installation kits are usually not needed for our small singles and stripe kits. However, if you do wish to purchase additional installation kit items, visit our products page. Installation instructions can be found HERE or downloaded in PDF format.